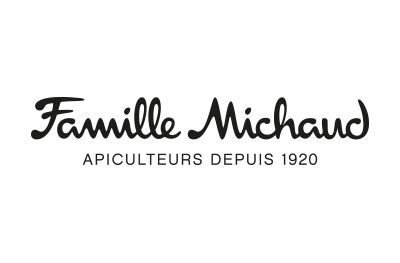 Know-how going back a century and a family tradition firmly rooted in France's national territory are what define the identity of the

Famille Michaud

brand
100% harvested in France and jarred in the Pyrenees, Famille Michaud® honey takes you back to the basics, to the wonders of what the regions of France have to offer.

Authenticity and passion have been the basis of the Miel de de France character since 2018. Available in two textures, runny or creamy, these honeys are an ode to simplicity, giving everyone the chance to experience balanced flavour.

Miel de France is also a manifestation of the daily commitment that Famille Michaud Apiculteurs makes to product quality. The honeys are selected with the utmost care, guaranteed to be made in France, and they're subjected to rigorous inspection in the company's reliable and efficient partners AB LABO. Our pride is apparent on every tub, which bears a photograph of one of the members of the family, comprised of four generations of bee lovers.
FAMILLE MICHAUD APICULTEURS IS THE LEADING BUYER AND PROMOTER OF FRENCH HONEYS..
Famille Michaud Apiculteurs is the leading buyer and promoter of French honeys, now partnering with 500 beekeepers. This position as a leader is that of an innovative company that pays attention to societal changes and environmental concerns.
And since Lune de Miel® listens to its consumers, the brand has expanded to include new products.
YOU KNOW…

DISCOVER OUR INNOVATIONS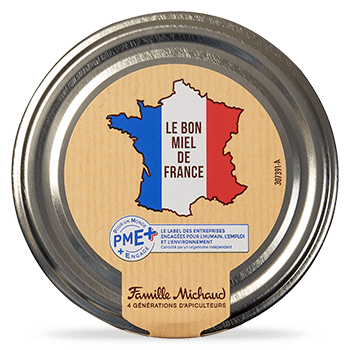 Miel de France PET jar 1kg
This 100% recyclable tub is convenient, light, unbreakable, and environmentally friendly, being made of recycled plastic !