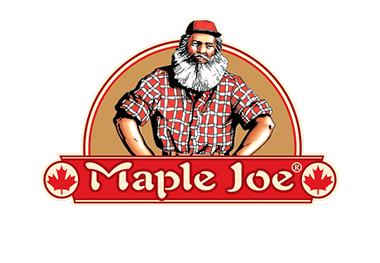 Created in 2000,

Maple Joe®

is authentic Canadian maple syrup. With its characteristic flavour, this nectar is a true journey to the heart of the maple forests in Quebec's Chaudières-Appalaches region.
With Maple Joe®, the flavour of the forest sweetens your sugaring-off parties! When the snow melts, we head to the sugar shack! Using knowledge passed down by the French pioneers, we carefully tap the trees to harvest maple water, one of Mother Nature's gracious gifts. This doesn't hurt the trees; they continue to grow and can live for up to 200 years. The maple water is brought to a continuous, rolling boil, thereby reducing it down to our celebrated syrup. Nothing is added. The precious nectar is simply filtered to remove impurities, and then it's ready to be enjoyed.
Bon appétit!*


100% authentic, with no colourants or additives, Maple Joe® has a unique, amber colour and a delectable caramelised flavour. Use it to sweeten pancakes, crêpes, coffee, or yoghurt. For those who enjoy savoury treats with a hint of sweetness, add it to baked brie, a marinade for salmon, or a plate of gnocchi with tomato sauce. Maple Joe® maple syrup is the ideal accompaniment to everything delicious! The culture of the Great North is within spoon's reach.

IT'S THE FRUIT OF AN ENCOUNTER AND A PARTNERSHIP BETWEEN TWO DEDICATED FAMILIES, FAMILLE MICHAUD APICULTEURS AND THE DUBOIS COUSINS.
Maple Joe® syrup is jarred at the Appalaches Nature® facility in Thetford Mines. Appalaches Nature® works to keep the ecosystem fertile, with exacting standards for sustainability and energy efficiency. The fruit of an encounter and a partnership between two dedicated families, Famille Michaud Apiculteurs and the Dubois cousins, Appalaches Nature® is a jarring facility that's at once innovative, highly efficient, and environmentally friendly.

The decision to establish it in the midst of Canada's biggest maple forest also showcases ancestral know-how. Major investments have gone into optimising the site's carbon footprint. For example, we decided to use biomass, a renewable energy resource that reduces CO2 emissions by a factor of ten.

The Maple Joe® brand embodies a virtuous circle to share the best of what nature has to offer: pure maple syrup that's a delight to the taste buds of consumers in more than 55 countries worldwide.
YOU KNOW…