Respect
nature, people, and the living world
by offering natural products

Participate
in protecting
biodiversity
Control
and limit the use
of resources
With its 100% pure and natural* honeys, as well as with its Sunny agave syrup and Maple Joe® maple syrup, Famille Michaud Apiculteurs gives you the best of what nature has to offer.
The company is aware that its activities rely on a healthy, fertile environment, and we are committed to conservation. We established the Fondation Lune de Miel® in 2014, under the aegis of the Fondation de France. Endowed with 700,000 euros over a period of seven years, it works to protect bees and preserve beekeeping in France. 
Learn more >
Since the company was founded in 1920, Famille Michaud Apiculteurs has valued quality as well as independence. These deep commitments punctuate each of the company's developments, as evidenced by our CSR policy.
– Taking action for a healthy diet –
Unlike the processed and refined sweeteners that are now flooding our children's diets, the natural sweetening products we sell are a genuine alternative to reduce sugar addiction. Indeed, Famille Michaud Apiculteurs products are 100% pure and natural* and they do not cause addiction, which means they encourage moderate consumption. By encouraging good habits and a preference for healthy sweeteners, Famille Michaud Apiculteurs supports consumers and governments around the world in the fight against obesity.
Famille Michaud Apiculteurs products are 100% pure and natural*.
Famille Michaud Apiculteurs has made the decision to join the "Pour nourrir demain" (Feeding tomorrow) collective, a community with its sights set on the future. It brings together food processing companies who work hand-in-hand and actively commit to sustainable action, on a daily basis, to promote a healthier diet for everyone.

In concrete terms, the "Pour nourrir demain" community is made up of twenty companies who take part in an annual programme of ten experiments involving ten top-priority issues. These issues address how to change every aspect of food processing: packaging, consumers, innovations, distributors, international, suppliers, etc.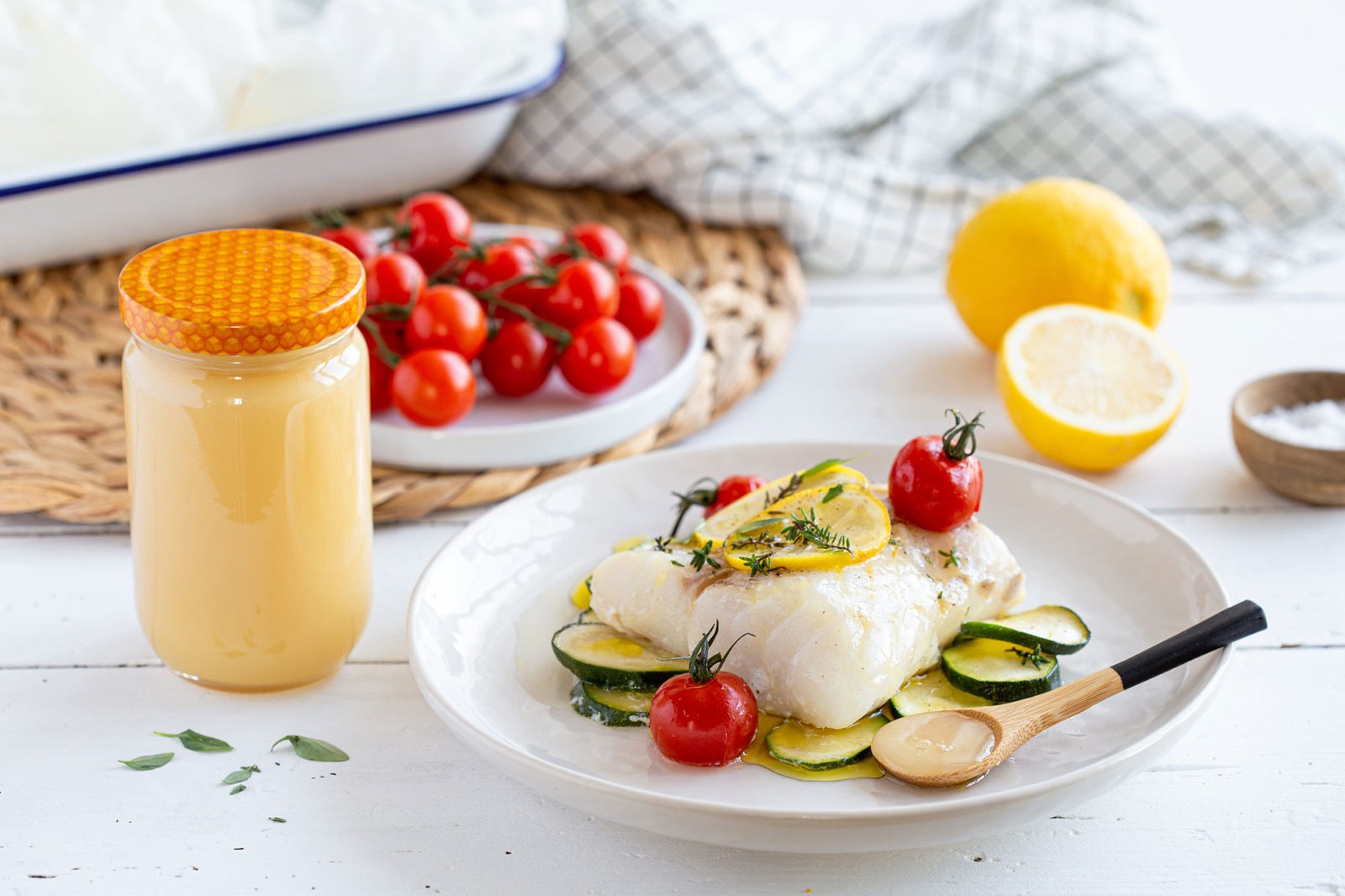 – Unite for people, employment, and THE ENVIRONMENT –
Protecting nature, achieving optimum quality for the products we sell to our loyal consumers, and well-being for the employees who work for our company are core concerns for every member of the Famille Michaud Apiculteurs team. By sharing all the actions we carry out as a company with the Fédération des Entreprises et Entrepreneurs de France (FEEF), we earned the PME+ seal of approval in 2019. The goal of PME+ recognition is to showcase companies that are committed to people, employment, and the environment.
This seal of approval has distinguished our actions:
> ensuring our products are high-quality, healthy, and safe for consumers since Famille Michaud Apiculteurs is the first company in the honey industry to use advanced technologies for their analyses. It thus calls upon the analysis laboratory AB LABO, which was the first to be equipped with NMRI (Nuclear Magnetic Resonance Identification) and mass spectometry : innovations that allow rigorous indentification of the geographic and floral origin of honeys.
> social dialogue and respect for equality in the workplace, with optimum working conditions at a facility in tune with nature, where 80% of employees are shareholders, as well as with training for all employees, particularly through skill development plans.
> transparency in low-impact practices and sourcing. 


Marie Lecal Michaud, a member of the family's fourth generation, an FEEF board member, and the General Manager of the company since July 2020, is maintaining the preservation of resources as a top priority for the years to come.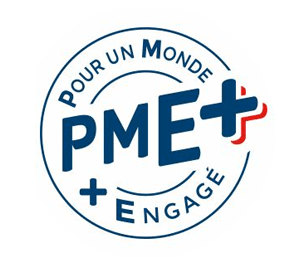 – Devoting ourselves to environmentally friendly management on a daily basis –
Every day, the management of consumables within the Famille Michaud Apiculteurs company is carefully examined to minimise the amount of waste. Extraneous packaging such as boxes and pallet separators have been eliminated. Barrels, caps, pallets, and other materials used in production are recycled.

Famille Michaud Apiculteurs cares deeply about its carbon footprint. Starting in 2022, the company's automobile fleet will be composed exclusively of hybrid vehicles. A new warehouse has also been inaugurated, and it is much closer to the company (22 km vs 3,600 km previously).

To reduce travel for employees, we have invested 71,400 euros in software and hardware that allow us to hold video conferences. In 2020, in the space of just six months, 2,700 meetings were held remotely.

This moral requirement does not stop at the French borders. In Canada, Famille Michaud Apiculteurs inaugurated North America's first carbon-neutral food processing facility in 2019. Named Appalaches Nature, it is the production facility for Maple Joe® maple syrup. To achieve the smallest ecological foot print possible, the site was designed in compliance with the strictest standards for sustainability and energy efficiency. It also uses renewable biomass power to optimise energy use and environmental performance.
– Innovating to protect the environment –
Attentive to societal and environmental changes, Famille Michaud Apiculteurs is constantly looking for new practices and new products. Agility and innovation are deeply linked to the company's Corporate Social and Environmental Responsability (CSR) commitments.

The company is revolutionising product usage by encouraging the use of recyclable cardboard. This cardboard is derived from sustainable forests that are replanted to guarantee they will last into the future. 

Whether it's packaging, honey authenticity, or jarring processes, the Famille Michaud Apiculteurs company is constantly reinventing itself to offer top-quality products and protect our precious environment.
– Showcasing French know-how and products –
Passion is the foundation of the commitments made by Famille Michaud Apiculteurs. We are passionate about beekeeping, from ancestral know-how to more modern techniques. For the past two years, the company has been devoting its resources to operating the family business' 200 organic hives.
PASSION IS THE FOUNDATION OF THE COMMITMENTS MADE BY FAMILLE MICHAUD APICULTEURS.
The MIEL l'Apiculteur® and Famille Michaud® brands, with Miel de France, showcase 100% French honeys, with the characteristic flavours of each terroir. This support for French production is evidenced by our 500 partner beekeepers from the départements (counties) bordering the Pyrénées-Atlantiques département, which is home to the company's headquarters. These beekeepers have committed to uphold the "Api-Qualité" charter to protect their colonies.

Whenever possible, Famille Michaud Apiculteurs jars French honey as a priority, thereby showcasing the complexity, diversity, and quality of honey from French terroirs, along with our rural traditions. We have set up all production in Béarn, found in the Pyrénées-Atlantiques, where we employ more than two hundred workers.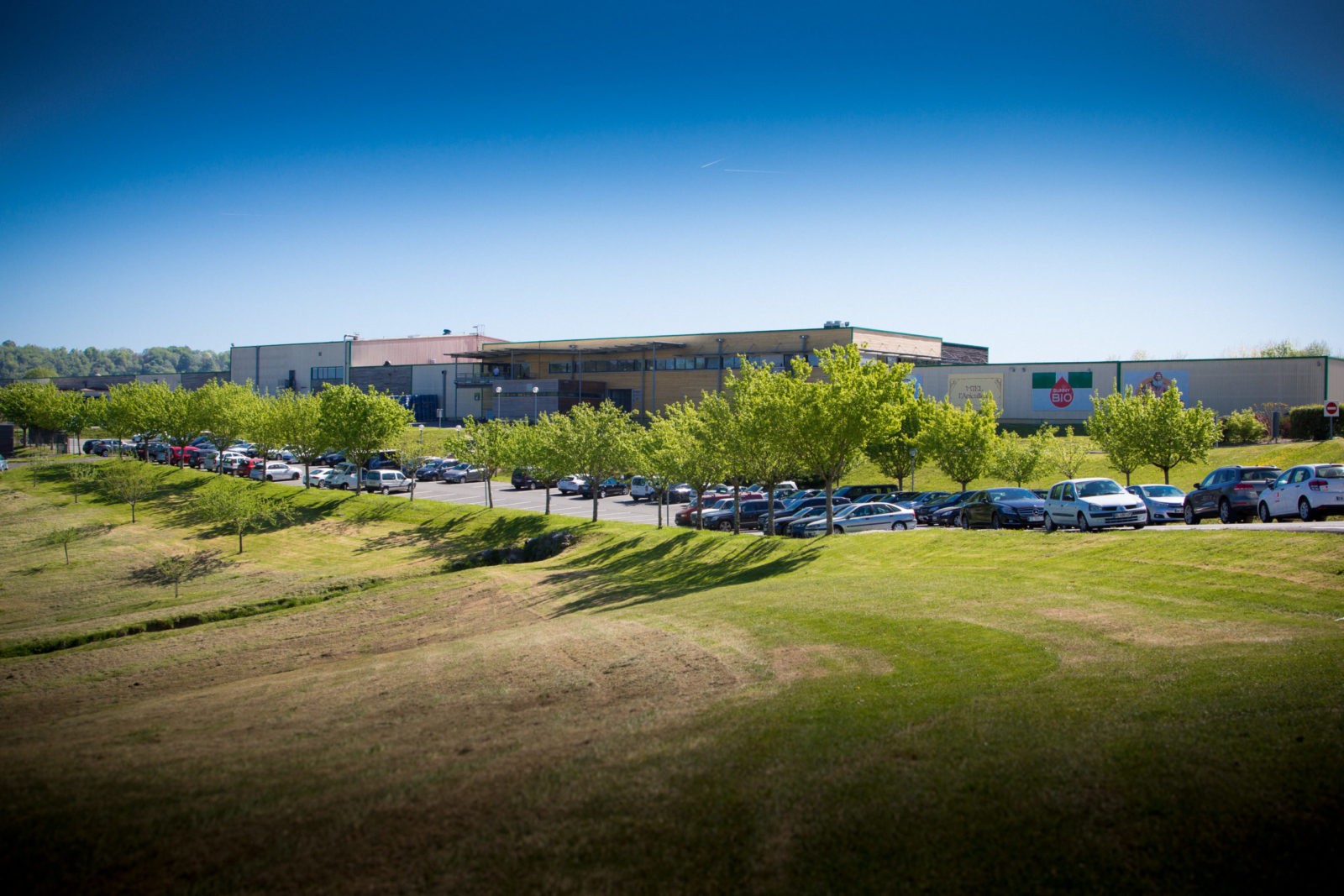 *According to regulations